Tamora Pierce and Faith Erin Hicks In Conversation at Dewitt, NY Barnes & Noble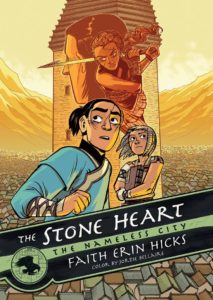 On Monday, April 10, 2017 at 7:00 PM, Tammy will be sitting down with Eisner Award-winning graphic novelist Faith Erin Hicks (The Nameless City trilogy) for an evening's conversation.  Join the two of them as they talk about a wide range of topics.
Admission is free, but seating is limited. Both authors' books will be available for sale.